Episodes
Saturday Nov 23, 2013
Saturday Nov 23, 2013
G'day, moving image enthusiasts!
Welcome to the "Gold Standard" that is Episode 50 of The SLS Cast. On this episode, we continue our "live" episodes with Matt's exciting commentary over the 'Death Grip' trailer, tales from his family reunion & an essay regarding his "Dessert Island Blu-ray collection!" Matt & I also discuss the Russian gov't & their recent fight over piracy, the 'It's a Wonderful Life' sequel, Deniro on reprising his iconic role in 'Taxi Driver 2,' Sam Jackson & John Cusack reunite for another Stephen King adaption, 'Dumb & Dumber To' & 'Fast & Furious' updates, another Kickin' the Bale & so Much MORE! We even debut an all new segment! YEAH!
New Segment: I'm the Only One Who Liked It! (Matt: 'Big Trouble in Little China' Tim: 'Casino Royale (1967)')
The Flicks: 'Dallas Buyers Club' 'Thor: The Dark World' & '12 Years a Slave'
NEXT WEEK!
3²: Worst Actor Replacements in a Movie Sequel
The Flicks: 'The Hunger Games: Catching Fire' 'Starbuck' & 'Oldboy (2003)'
Until Next Time Cinephiles...
Cheers!

(All music within the podcast is copyrighted 2010 - 2013 by Cries of Solace and is used with permission. Additional copyrighted material used under Fair Use for the purposes of [including, but not limited to]: criticism, comment, and news reporting.)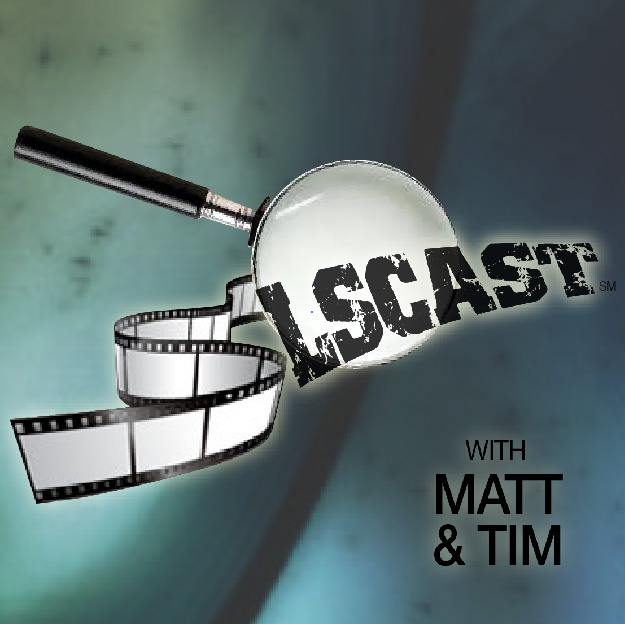 Sunday Oct 13, 2013
Sunday Oct 13, 2013
Greetings, Movie Junkies!
It is time once again for another episode of The SLS Cast! During a special 18 minute opening chat, Matt will be regailing us with tales from his trip to the Dallas Comic Con, where he may (or may not) have vogued the left breastacle of Lady Sackhoff. So if you just want to get straight to the movie news, you'll find it around the 18 minute mark. Matt & I also discuss, "Gravity" box office numbers, pre-Disney George Lucas "Star Wars" sequels, the passing of Stanley Kauffmann, Rob Schneider's letter about Roger Ebert, the largest and most expensive production studio ever built, the recent findings of a long lost Mary Pickford film, the latest details on TWC's edits of Bong  Joon-ho's "Snowpiercer" & so Much MORE!
3²: Our Three Favorite Biopics
The Flicks: "Gravity" & "The Poltergeist Trilogy"
NEXT WEEK!
Masterpiece Discussion: The Current State of the Horror Genre in Movies
The Flicks: Horror-Anthology Films: "V/H/S" "V/H/S 2" "Black Sabbath" "Tales From the Hood" & "Trick r' Treat"
Until Next Time Cinephiles...
Cheers!


(Additional horror music provided by:
"Rising Game" Kevin MacLeod (incompetech.com)
Licensed under Creative Commons: By Attribution 3.0
http://creativecommons.org/licenses/by/3.0/

All music within the podcast is copyrighted 2010 - 2013 by Cries of Solace and is used with permission. Additional copyrighted material used under Fair Use for the purposes of [including, but not limited to]: criticism, comment, and news reporting.)